Apartments

The farmhouse has 4 apartments and 2 rooms.
The apartment are furnished in a rural style, they have different dimensions and they can welcome up to 6 guests.
Each apartment has its own entrance, central heating, equipped kitchen, large and comfortable rooms.
In the largest apartment the bedroom has a wonderful fireplace to warm up your nights.
All the rooms have similar furniture, respecting the original style, they also have an independent entrance, private services and every comfort.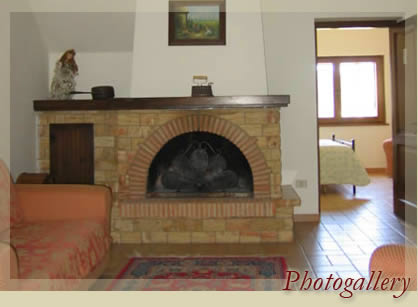 AGRITURISMO GASPERINI - LocalitÓ Case Maggi, 36 - 06030 Giano dell'Umbria (PG) - Tel/Fax 0742.90211 Mob. 348.7624387 - 349.6717026 e-mail info@agriturismogasperini.it
P.IVA 02025800547 Privacy Policy | Iformativa Privacy